Mrs. Ganssle's 4th Grade Class


Our Grand field trip
We need YOU!
​
The Grand Canyon Trip is a wonderful adventure that our students have gotten to go on the past two years. The only way that we have made this trip a possibility has been through tax credit donations. Our goal, for two classes is $4000 of tax credit donations between the two classes. As you make a tax credit donation to our school, please let your child's homeroom teacher know, so we can denote it in our "Eye on The Canyon" total, as viewed below.
**Please note that for every $50 you donate, it is worth ONE volunteer hour!!!**
​Our goal is to raise the money by December 31st!

**We now have a date! We will be going on Friday, May 17th. If you are interested in being a chaperone, please send me a message, and I will put you on the waiting list. We are only allowed so many chaperones, so we may have to do a "lottery" system if we have a lot interested.
Powered by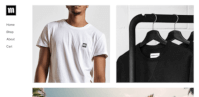 Create your own unique website with customizable templates.