Mrs. Ganssle's 4th Grade Class
Math



For our fractions unit this week, we will be working more with mixed numbers as we learn how to convert to improper fractions as well as how to add and subtract with them. We will have our Daily Math Review test on Friday, and our fractions test next week.

Language Arts

Reading
For the next three weeks, we will be reading the novel, Mrs. Frisby and the Rats of NIMH. We will be reading 1-2 chapters every day while taking notes and answering comprehension questions. We will have a comprehension test based on these questions the last week.
Also, students will be creating their own questions that will become part of weekly class/group discussions.
To further our understanding of the story, we are asking students to reread the chapters each night. To facilitate this, we have created a reading log that needs to be initialed every night by a parent. Ideally, it would be great for students to read aloud with their parents and discuss what they read.
Both the parent note and reading log can be downloaded below- however, we will be sending one home every Monday.
​


​Writing

This week we are FINALLY typing our final drafts of our research reports. WHEW! Students that complete this early will be able to work on creating a Google Slides about their animal to share with the class.

Spalding

We will have spelling this week!

​Please keep in mind that students must complete three assignments in cursive and on Spalding paper.

Extra spelling lists can be found under

Student Resources

.
---
Science


Science Project
​


Documents for Project

---
Social Studies
Please visit
Mrs. Reid's page
for information on what is happening in Social Studies.
Powered by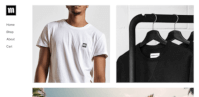 Create your own unique website with customizable templates.