Mrs. Ganssle's 4th Grade Class
Math



We will be wrapping up multiplication this week, then begin division either Wednesday or Thursday. In 4th grade students will be learning the standard algorithm when dividing with 4-digit dividends by 1-digit divisors

(eg 2,356 ÷ 4 =__).

This can be a frustrating process for students if they do not have their math facts memorized. Please continue practicing facts with them at home. I have also put up videos to help with both multiplication and division- here and on the

Parent Page

.

​

Language Arts

Reading

Our focus this week will be to "compare and contrast the treatment of similar themes and topics and patterns of events in stories, myths, and traditional literature form different cultures (4.RL.9).

We will be using the Journey's story, Stormalong to practice the concept. In addition, students will be reading various myths and tall tales, then comparing and contrasting in a Double-Bubble map.

One way you might practice this at home is to discuss the theme of a story with your child after they have done their reading everyday. Try to think of other stories that have a similar theme, then discuss how they are different and how they are the same.

*I will be uploading the powerpoint and putting it on the Parent Page.

​

**Please note, that while we do not usually assign reading homework, the expectation is that students are reading a minimum of 25 minutes every night. For comprehension practice, I have created NewsELA accounts for every student which can be found here.

​

​Writing

One of the concepts that we thought 4th grade could use the most work on, before starting their next writing project, is the correct paragraph structure and writing more complex sentences. We will start off the week by practicing topic and conclusions in paragraphs, then learn how to use conjunctions and commas to write compound sentences. We will end the week by using those skills for a creative writing assignment.

Spalding

There will be 20 spelling words this week that will be due on Friday. Please keep in mind that students must complete three assignments in cursive and on Spalding paper.

Extra spelling list can be found under

Student Resources

.
---
Science

Our unit for the 2nd quarter will be studying the plant and animal kingdom. We will begin this unit by understanding what attributes are needed to qualify as a living organism, then comparing and contrasting plant and animal cells. I will have the power point uploaded to the
Parent Page.


**Please note- there will be a project due the first week in December. I will be posting information on that in the next two weeks.
Social Studies
Please visit
Mrs. Reid's page
for information on what is happening in Social Studies.
Powered by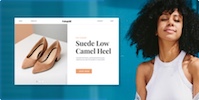 Create your own unique website with customizable templates.