Mrs. Ganssle's 4th Grade Class
Math

We will be completing chapter 9 this week. We will begin by learning how to draw angles, then determining how many degrees change with each quarter turn (see below).

Be sure to check out the "Student Resources" page, as I have added some links on Geometry!

**Please note that I have uploaded enrichment and extra practice on the

Parent Page

for anyone that needs some extra help.

Language Arts

Reading
"She bounced in the door from school, ran into the kitchen and proudly took out her math test to show her parents."
OR
"As I walked into the house, clutching my test, I anxiously awaited any sounds to let me know if my parents were home so that I could surprise them with my grade!"
Which perspective is told from 1st person? Which is 3rd person? And just what exactly does 2nd person look like?
These are some of the questions we will be discussing this week as we read our next Journey's Story: "The World According to Humphrey."


Writing

Students should have completed their rough drafts last week so that we can begin revising and editing on Tuesday. Our goal is to have all final drafts typed and turned in no later than this Friday!

For students that finish early, they have been working on creating a candy store, in which they will use what they have learned about persuasive writing to: write a description of their candy, create an advertisement about their store as well as write why THEIR store is the BEST! Students that finish will go on to create a product about their store by using technology (commercial, print ad- etc.)

Spalding

We have 15 spelling words this week. Be sure that students are studying! Remember, in order to be eligible for a spelling pass, they must complete three assignments (in Tic-Tac-Toe order) in cursive and on Spalding paper!

Extra spelling lists can be found under

Student Resources

.
---
Science

It's ELECTRIC!! For the next two weeks, students will be learning about electricity and series and parallel circuits. On that note, we will be doing some experimenting with creating circuits, but I will be stressing that they should NOT be testing out electricity at home unless they are with a guardian. Safety is a MUST! However, I have uploaded some virtual circuits that the students CAN practice on! Visit
here
to see.....
UPDATE- Students will be testing on circuits this Thursday! I have the PowerPoint uploaded to the P
arent Page
for anyone that needs to review!
---
Social Studies
Please visit
Mrs. Reid's page
for information on what is happening in Social Studies.
Powered by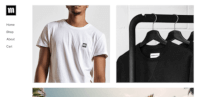 Create your own unique website with customizable templates.